Bath Wedding Photographer – Derryn
Bath Wedding Photographer
I'm a Bath wedding photographer offering documentary style photography, shooting weddings all over the UK.
I live in a cosy converted Steam Mill with my soon to be wife (yes we're in this together!) and our two furballs, Nala and Milo.
When I'm not shooting weddings, you'll find me walking the dog who has more energy than the Duracell bunny, pretending that I'm good at DIY (I'm getting better) or laid out on the sofa getting stuck into a quirky Indy film or a true-crime documentary usually with a glass of red or sampling a new craft ale!
I get outdoors whenever I can and nothing makes me happier than Forest Gumping it across the Devonshire coastline or scaling a random mountain in Wales.
The best thing about being a wedding photographer is that I get to immerse myself with lots of happy folk having a great time and take awesome photos of people in love!
My style is relaxed, informal and documentary. I shoot things as they happen, real honest moments, but I am on hand to offer a little gentle direction when needed.
I won't ask you to do anything that takes you out of your comfort zone, and I most definitely won't get you doing anything that looks tacky or cheesy.
My style is very real, I shoot what I see as your day unfolds around me.
I love food! There isn't much I don't like, except carrots, defo not a lover of carrots! Love wedding cake though, just saying!
I am a trained divemaster/underwater videographer and worked in S.E Asia for 4 years filming Manta Rays and anything else that happened to swim my way. Yes, there were sharks!
I love cooking and I trained briefly as a chef although my fiancée still doesn't believe me, she obviously hasn't tried my Creme Brûlée'
I've never met anyone with the same first name as me, so I'm definitely unique, as my fiancée keeps reminding me!
I have HP sauce with everything, even Sunday roasts!
we giggled most of the day
All the wedding party were impressed with Derryn as were we!
We all had lots of fun and most of the day we didn't even know he was there so we got lots of lovely natural shots of our day.
The group and guest photos were amazing and truly show the fun we had on our wedding day. The end result was fantastic.
I can not rate Derryn enough. He was very professional from start to finish.
We giggled most of the day and he made us feel at ease. Well done!
Nicola & woody
The other half! Sam helps with all of the behind the scenes from emails, album designing, to friendly help and advice!  She is super organised and basically keeps the wheels turning while I'm out with the camera!
Sam is an Aardman fan girl and loves anything to do with Wallace & Gromit including eating copious amounts of cheese.
Usually wastes half her dinner then eats a bowl of cereal just after because she is hungry.
She's a total gadget freak and has more tech than a Gadget Show giveaway.
She's annoyingly organised and never forgets a single birthday, ever!
Has a terrible sense of direction and easily gets lost – usually when trying to find the exit of a car park!
These guys help to keep us sane and make sure we take a break away from the computer screen. Milo is a typical Border Collie, super smart, ball obsessed and full of energy. Nala is mostly a house cat and loves to keep us company and has basically claimed the office as her own!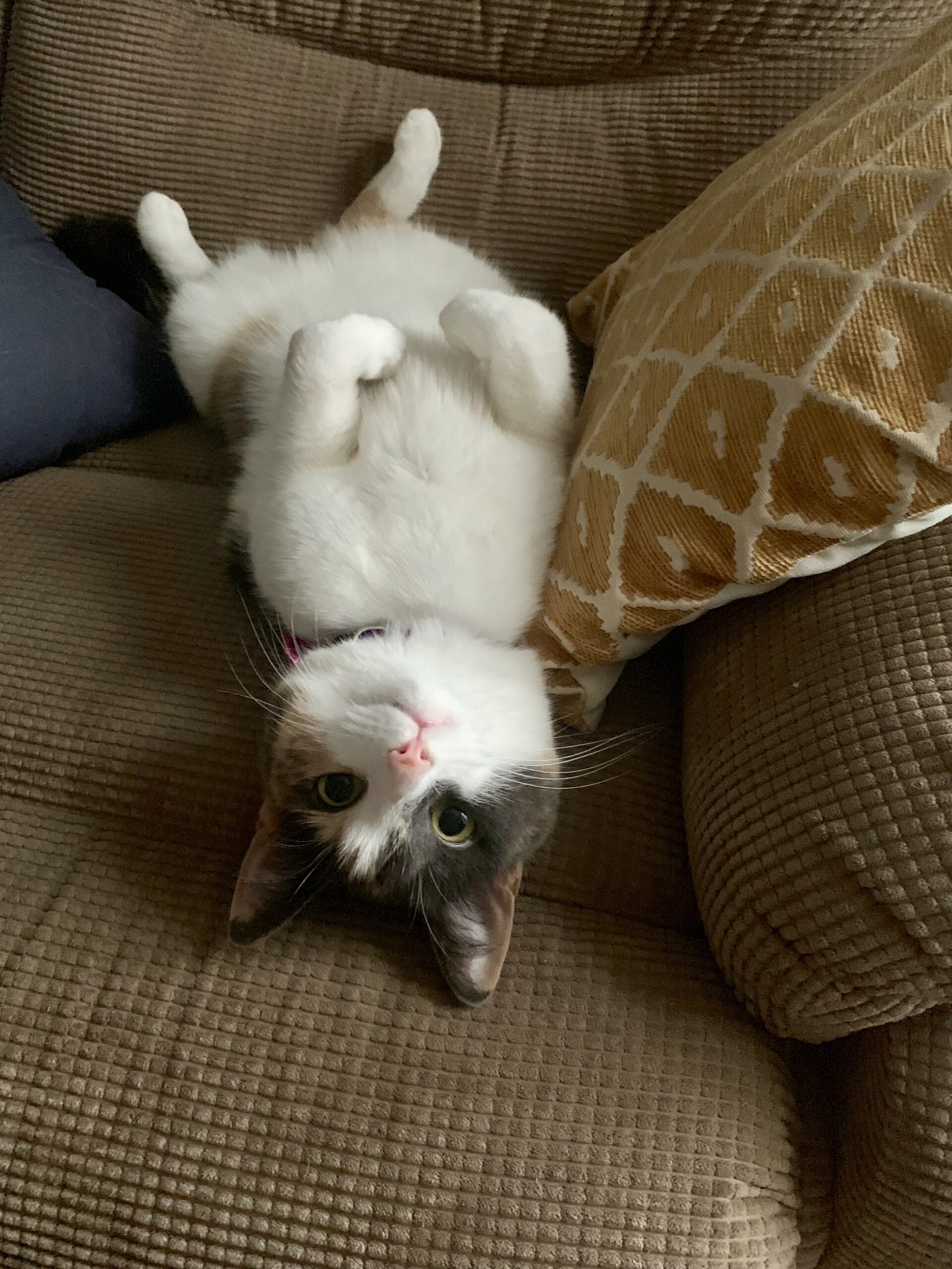 Milo thinks he is a fish and makes a beeline for any river he sees but won't go in the sea because he's scared of waves!
He loves popcorn, cheesy wotsits and snuggling into cushions.
Princess Nala won't eat anything unless it has the word 'Gourmet' or Dreamies in its name.
She loves to sleep on the radiator in the winter.
Strolls into the living room at 10pm every night and meows at Sam constantly until she goes to bed #sleeppolice.